Join a Committee
All ACDS Councils and Committees play a significant role in the continued growth and success of the American Contact Dermatitis Society (ACDS). Each committee member is an invaluable asset to ACDS as they provide a unique perspective and approach to ensuring that ACDS's Vision and Mission are the core factors behind all initiatives and programs.
Most ACDS committees have a three year term commitment and meet virtually by conference call several times a year. Committee appointments are made by the incoming ACDS President in the beginning of each year. Committee appointments begin following the Annual Meeting.
Interested in becoming more involved?
Submit the Committee Interest Form by November 22, 2019.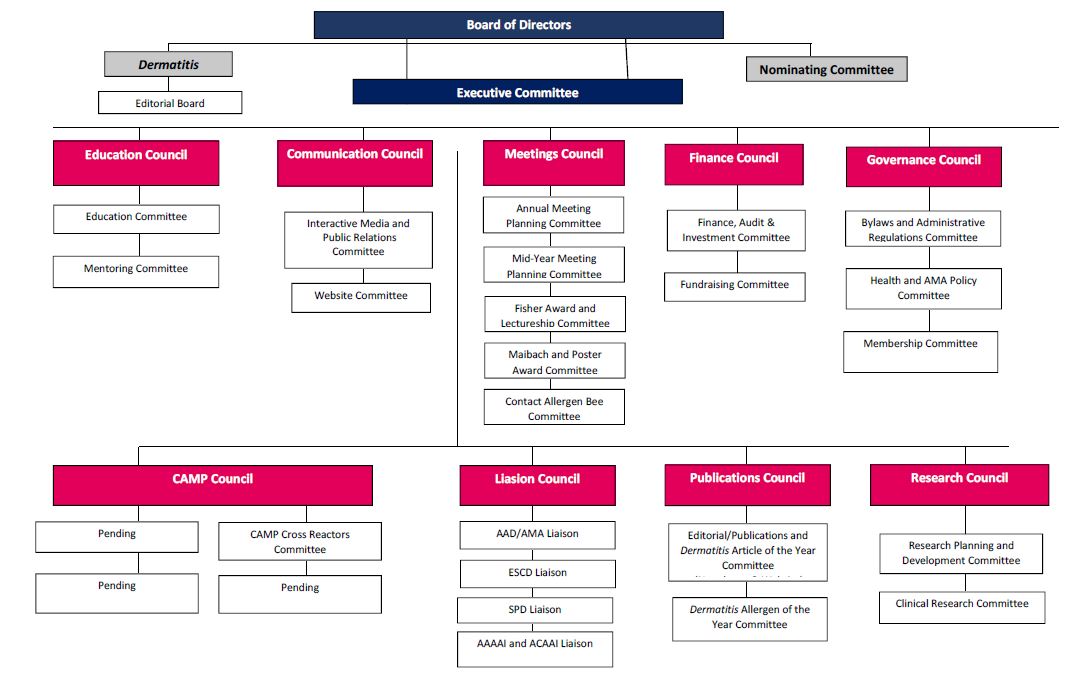 ---
2018-2019 Councils and Committees

CAMP Council
Communication Council
Education Council
Finance Council
Governance Council
AAD/AMA Liaison
ESCD Liaison
SPD Liaison
AAAAI and ACAAI Liaison
Meetings Council
Publications Council
Research Council