Elections
Now Accepting Nominations through October 8, 2020
The ACDS Board of Directors is the fiduciary body, responsible for governance of the ACDS and stewardship of its assets. It is empowered to act on behalf of the membership within the framework of the organization's bylaws and is legally, ethically, and morally responsible for performing its functions.
Beginning August 17th, the ACDS will be accepting nominations for three Board of Director positions and the President-Elect position. The ACDS Nominating Committee will select two candidates for each position to appear on the official voting ballot.
President-Elect
The candidate with the majority of votes for the President-Elect position will be appointed to the President-Elect position with the runner-up being appointed as the Vice President. Both positions will serve for a two year term.
Directors
The three candidates with the majority of the votes will be appointed to the three open Board of Director positions. Each Director will serve for a three year term.
All positions will become effective March 19, 2021, following the ACDS 32nd Annual Meeting.
---
ACDS Board of Director Elections Timeline
| | |
| --- | --- |
| Nomination Period | August 17, 2020 - October 8, 2020 |
| Voting Period | November 9, 2020 - December 21, 2020 |
| Effective Date | March 19, 2021 |
| | |
Who is Eligible to Serve?
Any Fellow member of the American Contact Dermatitis Society is eligible to serve on the ACDS Board of Directors.
Nominees for the President-Elect position must have served at least one year on the ACDS Board of Directors.
Board of Director Responsibilities
The ACDS board of directors is composed of five officers and nine directors. The president, vice president, secretary-treasurer, president-elect, and immediate past president, as a group, form the Executive Committee, which has additional powers and accountabilities.
In carrying out their responsibilities, the board must function well in eight areas of accountability: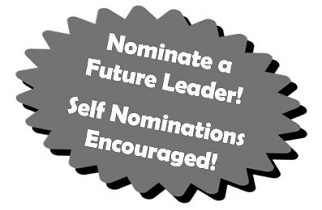 Fulfilling corporate responsibilities
Policymaking and policy dissemination
Selection, performance and evaluation of the executive director
Strategic planning
Fiduciary oversight
Interaction with the public
Oversight of the management function
Review of the accomplishments of the board and the president
Availability, accessibility, ideas and a passion for change and growth are minimum requirements for ACDS board members. Board members are expected to attend the Annual Board Meeting, held the evening prior to the ACDS Annual Meeting. Other meetings are periodically held throughout the year including quarterly conference calls.
Submit a Nomination
All ACDS members are encouraged to nominate a fellow member of the Society for election to the board of directors. Self-nominations are allowed and encouraged.
An appointed nominating committee is responsible for screening and evaluating nominees on the basis of professional, scholarly and administrative skills, and geographic representation, as well as activeness within the society including committee work and regular attendance at society meetings. The nominating committee will select two candidates for each position to appear on the official voting ballot.
If you, or someone you know, wish to be considered for nomination, we invite you to submit a nomination.
Please contact info@contactderm.org with any questions.