Editor-in-Chief Message
July 7, 2023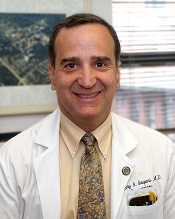 Summer is here with vacations, time spent in the great outdoors, travel, family activities, summer holidays and enjoyment for Americans. For journals such as Dermatitis, and other dermatology journals in the publication realm, the summer marks another important milestone: Claravite Analytics releases their data related to journal performance. This includes impact factor (IF) and "standings" or ranking of our journal relative to other journals using the IF as the basis for such ordering of dermatology journals. This year's analytics is of special interest to the journal because it represents our first performance metric with our new publisher, Mary Ann Liebert after our transition from our prior publishing partner, Wolters Kluwer.
IF is a rolling average of the last two calendar years of publication data. Earlier this week, we received our annual update related to our ranking and Impact Factor (IF) for the calendar years 2020 and 2021 that were cited in 2022. This important metric represents the number of citations divided by the number of citable articles published during the indicated timeframe. For the years 2020 and 2021, Dermatitis published a total of 121 articles that were considered citable (Studies, Reviews and Case Reports) and there were a total of 626 citations in 2022. This year's IF (2022) is 5.2 (626 divided by 121), which represents the highest IF achieved by our journal!
Clarivate analytics now reports an IF with only 1 decimal place. In prior years, the IF was reported with up to three decimal places. This year's impact factor represents a small increase compared to last year's impact factor of 5.185. There is good news here in that our impact factor has achieved stability, despite an increasing number of citable articles (last year, there were 92 citable articles; this year there were 121 citable articles during the assessed two-year cycle).
The other good news related to the journal is that despite a lack of significant increase in IF, our journal ranking improved. We are now ranked #9 among 70 dermatology journals; placing us in the top 15% of dermatology journals. Last year we were ranked #12 among 69 dermatology journals. How did this happen? It occurs when other (competing) dermatology journals experience a drop in their IF (instability in their IF between years). Of note, our main competitor, Contact Dermatitis has an IF of 5.5, and is ranked #7 among 70 dermatology journals, so we are 'gaining ground' on the competition.
There remains significant work to be done. We cannot be satisfied with our current standing, as we must strive for excellence and further improvements in the journal that will result in further increases in our IF and ranking among dermatology journals. We are confident our editorial office policies and strategies related to journal submissions and acceptance rates are effective, and the expansion of the domains of interest of the journal (contact, atopic, occupational drug and environmental) will attract increasing numbers of high-quality articles. Thus, we anticipate continuing the steady ascent of Dermatitis IF and rankings among dermatology journals.
For all of these successes, I thank the editorial office and the advisory board, the clinical researchers who have submitted articles, the reviewers, the publication committee, the executive committee and the members of the ACDS for their support.
As always, the editorial office encourages feedback from our membership related to the journal about innovation, improvements to the print and online journal, and the publication process.
I wish the members of the ACDS an enjoyable, productive and safe summer.
Anthony Gaspari, MD
Dermatitis Editor-in-Chief
---
Now published by Mary Ann Liebert, Inc. and led by Anthony Gaspari, MD, Dermatitis® is the leading peer-reviewed scientific journal in contact dermatitis, and the only journal in its field that publishes leading research in atopic, contact, occupational, environmental, and drug dermatitis.
The journal is an essential resource for dermatologists, allergists, immunologists, and toxicologists and is now available only from Mary Ann Liebert, Inc. - make sure you and your colleagues don't miss an issue!
Click here to request access from your institutional library now!