Editor-in-Chief Message
September 1, 2022
Dear ACDS members;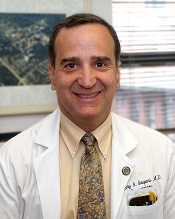 As you know, we are transitioning our journal, DERMATITIS, to a new publisher, Mary Ann Liebert from our current publisher, Wolters Kluwer. We are grateful to Wolters Kluwer for the success and growth of the journal during this twelve year partnership. On January 1, 2023, all issues of DERMATITIS will be published through Mary Ann Liebert. As part of the transition, any new submissions to the journal after September 1, 2022, will now be processed through our new DERMATITIS website, which has been set up by Mary Ann Liebert.
The title of the journal and manuscript categories will not change. Likewise, our reviewers, review process and editorial board will also remain the same. We will be using the Scholar One platform for manuscript processing instead of the Editorial manager platform we are currently using with Wolters Kluwer. This new platform will have the same functionalities as Editorial Manager.
Manuscripts that have been submitted prior to September 1, 2022 and under review will be processed through Editorial Manager via Wolters Kluwer. We will publish a full six issues with Wolters Kluwer during the 2022 calendar year as we have during the last twelve years. Any backlog of accepted articles that have not been published in print or online in DERMATITIS during 2022 will be transitioned to Mary Ann Liebert for publication in DERMATITIS during 2023.
Please contact the DERMATITIS editorial office or ACDS with any questions or concerns related to the publisher transition. We look forward to continued successes and growth with our new partner in publishing, Mary Ann Liebert.
Sincerely,
Anthony Gaspari, MD
Editor in Chief, DERMATITIS
---
---
A New Feature For Dermatitis
The Dermatitis editorial office is pleased to announce the addition of a new publication category for our journal, entitled: "Images in Dermatitis". This new publication category will be in addition to our existing categories of studies, reviews, editorials, abstracts, research letters and pearls & zebras.
Dermatology and especially the forensic art of diagnosing contact dermatitis is a "visual specialty". We all recognize the central importance of the clinical examination to dermatologic diagnosis. The appearance, the morphology, the shape and distribution of lesions—these features leading to the diagnosis of contact dermatitis as well as other dermatologic diseases. The critical role of the physical examination, provides evidence to make a diagnosis visually, is part of the art of the study of contact dermatitis and related conditions and is shared by few other medical specialties.
This new publication category will be available in print and online issues of Dermatitis. The structure of "Images in Dermatitis" is similar to that of research letters or pearls & zebras (see below). This new category differs in that the image (or images) will be the centerpiece of the publication. The images can be a novel or an unusual presentation or a classic presentation of contact dermatitis, patch test reactions, atopic dermatitis, occupational dermatitis or drug-induced dermatitis. Similar to all submissions to the journal, manuscripts will undergo peer-review.
The purpose of this new publication category is to build an image database on our website, which can serve as an additional educational resource for our members. Manuscripts published as "Images in Dermatitis" can be cited by authors submitting articles to Dermatitis as well as other journals. Thus, "Images in Dermatitis" can contribute in a positive way to the impact factor of our Journal. It is also a celebration of the joy of the visual nature of our specialty. Instructions for this type of submission are summarized below and are also posted on our Journal's website.
Instructions for Submitting a Manuscript
This feature is intended to provide a high-quality visual image of an interesting and unique dermatological observations related to Contact, Occupational, Atopic and Drug-Induced dermatitis. These include clinical images of skin diseases (i.e., photographs, photomicrographs, and other images) that enhance the understanding of cutaneous pathophysiology and improve clinicians' ability to diagnose and treat skin disorders.
Up to a 500-word description of the clinical issue, the patient's presentation and findings, and the image should be included. There should be no more than 2 images (figures), 5 references, and no more than 3 authors. Online supplementary material is not allowed.
For Dermatitis, the images should address one or more of the four major areas of focus of our Journal (Contact, Occupational, Atopic and Drug). The Images will be published in the print version of Dermatitis, and on the journal website as part of an image gallery.
If the patient(s) described in these manuscripts is identifiable, a Patient Permission form must be completed and signed by the patient(s) and submitted with the manuscript. Omitting data or making data less specific to de-identify patients is acceptable, but changing any such data is not acceptable.
We look forward to receiving your submissions for this new category of publication in Dermatitis.
Sincerely,
Anthony A. Gaspari, MD
Dermatitis Editor-in-Chief