Message from the President

Dear ACDS Member,

Over the last year, ACDS® has been working diligently to register several of ACDS' trademarks in the national registry. We are excited to report that the ACDS logo, CAMP® and Dermatitis®, among others, are now Registered trademarks! Moving forward, we will be incorporating the Registered trademarks within the ACDS website, marketing materials and publications.

Become More Involved With ACDS!

ACDS would love for you to become more involved with the Society. The deadline to select one of your future ACDS leaders is Monday, December 20. Please review the candidates for the three open Board of Director positions. Vote TODAY!

Do you have a specific passion? Today is your last chance to volunteer for one of our committees. Committees range from the Annual Meeting Planning Committee to the Research Development and Awards Committee; and CAMP Education Committee to Strategic Planning Committee. Regardless of your interest, there is something for everyone! Submit your committee requests by 11:59pm CT tonight!

Don't Lose Access – Renew Your Membership Today!

Membership renewals for the 2022 calendar year are now open. If you haven't already done so, we encourage you to renew your ACDS membership early to maintain access to CAMP, the Dermatitis Journal, and our many other member benefits. In addition, we are excited to announce a new ACDS member benefit. All ACDS members now have complimentary access to Dr. Anton de Groot's book, Patch Testing 4th Edition. A huge thank you goes out to Dr. de Groot for making this opportunity possible. Find out how to access this new benefit below.

Annual Meeting Registration and Abstract Submission

Registration is now open for the ACDS 33rd Annual Meeting, Thursday, March 24, 2022, to be held at the Weston Copley Place, Boston. We are pleased to offer two registration options (in-person and virtual) to ensure that everyone has access to the education and connections they want and need. To learn more about the registration options and speakers, please visit our website.

For those wanting to be more active participants in the ACDS Annual Meeting, we invite you to submit an abstract for an opportunity to present your research in the form of an oral or poster presentation. Be sure to submit before the Monday, December 20th deadline!

For the safety of everyone, all those attending or participating in the ACDS Annual Meeting, must be fully vaccinated against COVID-19. For additional information, please see the full ACDS Health and Safety Protocols.

We hope to see you for our society's long-awaited reunion in Boston!

If you have member news or information you would like highlighted in a future ACDS Newsletter, please email it to info@contactderm.org.

Sincerely,


Douglas L. Powell, MD

Facebook: @ACDSDermatitis @DermatitisJournal
Instagram: ACDS_Dermatitis
Twitter: @ACDS_Dermatitis @dermatitisJrnl

Inside this Issue
---

Now Accepting 2022 ACDS Membership Renewals
Renew Today!
If you haven't renewed yet, your current ACDS membership will expire on December 31. In order to continue taking advantage of all the great ACDS benefits, you may renew your membership online.
We look forward to your continued support of ACDS!
---

ACDS Member Benefit!
All ACDS members now have complimentary electronic access to Patch Testing 4th Edition book by Anton C. de Groot, MD PhD.
Your guide to reliable patch testing data, the book features:
4,900 chemicals with patch test concentrations and vehicles;
2,300 synonyms and 200 abbreviations;
CAS numbers;
INCI nomenclature for cosmetic ingredients and fragrances;
And much more!
Click here to access the online book!
---

ACDS Database Resources
With ACDS membership, you will have access to various databases with helpful resources.
Cosmetic Ingredient Manufacturer Information: This site consists of four databases developed by the Personal Care Products Council which includes the following resources.

Identification information on cosmetic ingredients.
Reports on the safety of ingredients, publications of the Cosmetic Ingredient Review (CIR).
Listings of contact persons within personal care product manufacturers that can provide information on product composition, with cross-referencing to major brand names and product lines.
Botanical Cross Reference of Latin Binomials and American Common Names.


Research Institute for Fragrance Materials, Inc. Database: RIFM has joined with Elsevier to create a resource center on the safety of fragrance ingredients. This resource center provides free access to peer reviewed articles and is open to anyone. there is no charge to download any of the Elseiver publications.

The Expert Panel for Fragrance Safety: The Expert Panel for Fragrance Safety is an independent panel of experts that reviews the activities of the Research Institute for Fragrance Materials (RIFM) for consumers, official agencies, and the industry. They provides strategic guidance, determine scientific study design, and interprets test results for relevance to human health and environmental protection. The Expert Panel is comprised of internationally known academic scientists, including dermatologists, pathologists, toxicologists, and environmental scientists. Additional expertise is provided by adjunct groups with knowledge in genetic toxicity, respiratory science, reproductive effects, environmental fate, and epidemiology.
---

Select Your Future ACDS Leadership!
Voting is now open! The 2021-2022 ACDS Board of Director Elections will include three Board of Director positions. All positions will become effective March 24, 2022, following the ACDS 33rd Annual Meeting in Boston.
Visit the website or click on the photos or names to
learn more about the following candidates.
Board of Directors
The three candidates with the majority of the votes will be appointed to the three open Board of Director positions. Each Director will serve for a three year term.
Katherine K. Brown, MD
Radnor, PA

Salma Faghri De La Feld, MD
Atlanta, GA

Walter Liszewski, MD
Chicago, IL

Aida Lugo-Somolinos, MD
Chapel Hill, NC

Marjorie Montanez-Wiscovich, MD PhD
Newberry, FL

Jake E. Turrentine, MD
Hickory, NC
Voting Deadline: Monday, December 20, 2021; 11:59pm CST

Election Results
Election results will be announced during the ACDS Business Meeting held in conjunction with the ACDS 33rd Annual Meeting on March 24, 2022 in Boston.
Good Luck to All the Candidates!
---

Get Involved with ACDS - Join a Committee!
ACDS is currently recruiting committee members for the 2022 year. ACDS committees play a significant role in the continued growth and success of ACDS. In addition, each committee provides a unique perspective and approach to ensuring ACDS's mission and vision is the core factor behind all initiatives and programs.
Please review the list of ACDS committees on our website. All committees have a three year term commitment and meet virtually by conference call several times a year. Committee terms will begin in March, 2022, following the ACDS Annual Meeting.
For more information about the different committees, please visit our website.
Please submit your committee preference(s) by 11:59pm CT tonight!
---

Abstract Submission Now Open!
Submission Deadline: Monday, December 20, 2021 at 11:59pm CST.
Interested in presenting at the ACDS Annual Meeting? Submitting an abstract through the ACDS submission process, allows individuals an opportunity to present research at the Annual Meeting in the form of an oral or poster presentation. In addition, all submissions have the opportunity to be considered for one of our many ACDS Meeting Awards found below.
ACDS Annual Meeting Award Opportunities
If you would like to be considered for any of the above awards, please be sure to complete the applicable award section during the abstract submission process.
For more information or to submit your abstract, please click here.
If you have questions, please email us or call (414) 918-9805.
Save the Date for a Return to In-Person!
We look forward to welcoming attendees to Boston for the ACDS 33rd Annual Meeting, Thursday, March 24, 2022, to be held at the Weston Copley Place, Boston.
For the safety of everyone, all those attending or participating in the ACDS Annual Meeting, must be fully vaccinated against COVID-19. For additional information, please see the full ACDS Health and Safety Protocols.
The pandemic is ongoing and public health guidance is evolving rapidly. ACDS will be monitoring events closely and will adjust our meeting plans as needed to ensure the safety of all attendees.
We hope to see you for our society's long-awaited reunion in Boston!
Registration is now Open!
Registration is now open for the ACDS 33rd Annual Meeting. Renew your 2022 ACDS membership and take advantage of the member rates as listed below.
We are pleased to offer two registration options for the upcoming ACDS Annual Meeting to ensure that everyone has access to the education and connections they want and need:
In-Person: Our face-to-face meeting in Boston at the Westin Copley Place, Boston, will still take place responsibly with appropriate safety measures. This option provides access to all in-person and virtual components of the ACDS Annual Meeting. CME is available.

Virtual: For those who wish to participate virtually, educational content will be made available on-demand through June 24, 2022. CME is available.
In-Person Registration Rates*
*Includes on-demand access available through June 24, 2022.
| | | |
| --- | --- | --- |
| | Before 2/17/2022 | 2/18/2022 or After |
| ACDS Members | $250 | $275 |
| Non-Member Physicans | $350 | $375 |
| Nurse/PA | $50 | $75 |
| Residents/Students | Complimentary | Complimentary |
Virtual Registration Rates
| | | |
| --- | --- | --- |
| | Before 2/17/2022 | 2/18/2022 or After |
| ACDS Members | $250 | $275 |
| Non-Member Physicans | $350 | $375 |
| Nurse/PA | $50 | $75 |
| Residents/Students | Complimentary | Complimentary |
ACDS Fisher Lecturer
We are excited to announce that Jacob Thyssen, MD PhD DmSci will be the 2022 ACDS Fisher Lecturer! Dr. Thyssen has been associated with the University of Copenhagen since 2000, receiving his education there and serving on the academic faculty. He was appointed Professor in 2017, and tenure professor in 2021, and is a chief consultant at the Bispebjerg Hospital.
Dr. Thyssen has received numerous prizes and awards, including the LEO Pharma Research Foundation Gold Award for best European researcher under 45y, the Fischer Gold Award from the American Contact Dermatitis Society, the Wahlberg prize by the European Society of Contact Dermatitis, promising young research by the ESDR, and the Leadership development program in the EADV, as well as the prestigious Lundbeck Foundation Fellowship and NOVO Nordisk Tandem Research Grant.
Dr. Thyssen will be giving a lecture entitled My Observations On Allergic Contact Dermatitis Over The Years at 1:00pm on Thursday, March 24.
For more information on Dr. Thyssen, please click here.
Annual Meeting Highlights
The ACDS Annual Meeting Committee is in the process of securing innovative and stimulating speakers for the ACDS 33rd Annual Meeting. To view the full agenda, please click here or the image below.*
*Agenda subject to change.
Attention Residents:
13th Annual Contact Allergen Bee!
Come test your contact allergen knowledge by participating in the 13th Annual CONTACT ALLERGEN BEE - a fun and engaging live contest sponsored by the ACDS Dermatitis Journal! Winners are awarded up to $1,000! Questions are multiple choice and based on papers published in Dermatitis from January, 2019 through December, 2021.
Residents in good standing in dermatology, allergy, and occupational medicine in an ACGME or international equivalent program are eligible.
In order to participate in the Contact Allergen Bee, your attendance is required at the pre-Bee meeting held onsite March 24th at 4:00pm ET. This meeting will cover rules, qualifications and other necessary information.
Limited spots available - secure your spot early! Sign-up through the Annual Meeting registration or by emailing us or calling (414) 918-9805.
Deadline to register for the Bee is Monday, March 7, 2022.
Join us at the Cocktail Reception!
After a day of learning and networking with colleagues and sponsors, please join us at the Cocktail Reception to enjoy appetizers and drinks.
The Cocktail Reception will take place in the America Ballroom Foyer immediately following the Annual Meeting and Contact Allergen Bee.
---
ACDS Engages with the AMA
We are very excited to announce that ACDS is expected to become a full voting member in the American Medical Association House of Delegates (AMA HOD) at the AMA Annual Meeting in June 2022 to be held in Chicago, Illinois. Once that occurs, we will have full voting privileges on the floor of the AMA HOD when it comes to adopting policy and voting in elections. Our ACDS delegate and alternate delegate will be eligible for AMA committee appointments and other leadership roles.
Report from the AMA 2021 Virtual Interim Meeting (November 12-16, 2021)
Dermatology Section Council (DSC)
I was honored to be selected by the DSC leadership to play an active role during the recent AMA Interim meeting. The main purpose of the biannual AMA meeting is to establish policies and priorities for the AMA. At this recent meeting I served as the DSC Chair for resolutions focusing on legislative policy. ACDS is a member of the DSC within the AMA.
Resolutions supported by DSC
Skin-tone diversity in dermatologic training, diagnosis
The DSC played an integral role in shaping policy that arose from a resolution introduced by the Medical Student Section of the AMA. With this resolution the AMA House of Medicine will support the inclusion of skin tones from historically marginalized racial and ethnic groups in training materials in core training textbooks and other educational materials.
Occupational Protections
The DSC also played an integral role in shaping policy to protect workers from excessive heat and sun exposure. The adopted policy directs the AMA to advocate that all outdoor workers have access to preventive cool-down rest periods in shaded, ventilated or cooled areas, as well as appropriate access to emergency services when signs and symptoms of heat exposure injury appear. The policy also supports requiring that workers receive health educational materials about prevention and recognition of heat exhaustion and heat-exposure injury, and advocate for recognition that certain medical conditions and medications increase an individual's vulnerability to the negative impacts of heat and sun exposure.
Prevent Medicare cuts to physician reimbursement
The DSC was instrumental in shaping comprehensive AMA policy directed to averting cuts to our reimbursements so that our practices are preserved, and patient access is maintained. In addition to reaffirming existing AMA policies the adopted policy calls for the following:
Advocacy to prevent the sequester and other cuts to Medicare taking place in 2022.
Seek inflation-adjusted annual physician payment updates that keep pace with rising practice costs.
Ensure Medicare payments are sufficient to safeguard beneficiary access to care.
Work towards the elimination of budget neutrality requirements in Medicare Part B.
Eliminate, replace, or supplement budget neutrality in MIPS with positive incentive payments.
Dermatology Leadership at the AMA
Jack Resneck, Jr, MD, Professor and Vice-Chair of Dermatology at UCSF, will assume the role of AMA President at the June 2022 AMA Meeting.
ACDS endorsed Adam Rubin, MD, Associate Professor of Dermatology Penn's Perelman School of Medicine as a candidate for AMA Council on Constitution and Bylaws. I will be serving as his official campaign manager.
Bruce A. Brod, MD, MHCI, FAAD
ACDS Representative, AMA Specialty and Service Society
Alexandra Flamm, MD, FAAD
Chair, ACDS Health Policy Committee
---

Changes to Dermatitis in 2021
Now that all six issues of 2021 have been published and distributed, it is time to briefly look back at the past year, and what has transpired with Dermatitis during my first year as editor-in-chief.
Editorial Office
As ACDS members are aware, there have been significant changes in the Dermatitis Journal editorial office. First, and foremost, the former editor-in-chief, Dr. Ponciano "Chito" Cruz stepped down from his leadership position in December 2020, after more than 20 strong years of leadership. As the new editor-in-chief, I am grateful to Chito for leaving the Journal in a position of strength. In June 2021, we received an affirmation of the strength of the Journal in the form of our impact factor, which has risen to 4.845, the highest impact factor we have ever achieved. We look forward to continuing to grow the impact factor, and to climb higher in the rankings among Dermatology journals (we are currently ranked number 11).
The editorial office was able to retain the services of Ms. Jo Urquhart, our editorial assistant, who continues to function at a very high level in maintaining the critical day-to-day activities associated with publishing Dermatitis. She brings dedication, experience and a great work ethic to this position, and I enjoy working with her.
There were a number of noteworthy changes to the editorial board that warrant a brief summary.
Dr. Jake Turrentine, previously a section editor for the Dermatitis self-assessment quiz, accepted the position of Deputy Editor, and has excelled in his duties in this important position.
We now have a new Associate editor for Drug-Induced Dermatitis, Dr. Paul Bigliardi. He has been a real asset to the Journal, since he is an expert on drug eruptions.
We have created a new section editor to manage the Dermatitis-CAMP interface. Dr. Jeff Yu was acting director of CAMP prior to Dr. Margo Reeder assuming the permanent CAMP Director role. Thus, Jeff has a deep understanding of the inner workings of this database, and now fills this newly created section editor position for Dermatitis. He will manage the seamless and rapid flow of information from Dermatitis articles that are of interest to the CAMP database.
Dr. Marjorie E. Montanez-Wiscovich is also a new section editor who currently works collaboratively with Lawrence Feigenbaum in creating our self-assessment quiz associated with each issue of Dermatitis.
In addition, we are pleased to welcome Drs. Susan Nedorost, Diane Silvestri and Nanette Silverberg to our advisory board. We also thank Susan for her past excellent service as Deputy Editor for Dermatitis and Diane for her skillful copyediting services she provided before her retirement from this position.
Lastly, we would also like to thank the remaining members of the editorial board for their continued service to the Journal.
Publication Process
In addition to publishing our six regular issues, we published a special, 'bonus issue' focused on the theme of Atopic Dermatitis, which was a first for the Journal. We anticipate there will be more 'bonus issues' in the future. The themes of these extra issues will be determined by the profile of articles in our backlog, as well as our ability to recruit corporate sponsors and advertisements to support these extra issues. We also were able to obtain a permanent increase in both print and on-line pages for Dermatitis, allowing us to publish more articles in both the print and on-line format than in past years.
Despite these favorable changes, we continue to have a significant backlog of accepted articles that are awaiting their turn to be published. This 'problem' is a result of the continued growth in the number of submissions to the Journal and is also a strong signal that the Journal is in a position to publish more than the current six regular issues per year. Eventually, this backlog will be remedied when we increase the number of issues to 9-12 per year, which will occur within our new publishing contract.
Our article peer-reviewers are now able to obtain Category I Continuing Medical Education credit for reviewing Dermatitis articles that are submitted for publication. Additionally, we have modified the peer-review criteria for assessing the quality of the submitted manuscripts.
For authors who submit manuscripts to Dermatitis, our website offers an optional artificial intelligence-based copy editing and grammar service called "PaperPal-PreFlight". This service is especially useful for international authors who use English as a second language, as well as the novice author. This service has been under-utilized to date, but remains available.
Conclusions
I have had an enjoyable year working with a magnificent team of bright, dedicated individuals who selflessly provide significant effort to support Dermatitis. Because of the bright future of our Journal, I look forward to 2022 and beyond with great optimism.
Sincerely,
Anthony A. Gaspari, MD
Dermatitis Editor-in-Chief
---

The ACDS is committed to advancing the care and understanding of dermatitis and allergy through the promotion of education, research and advocacy. As part of this initiative, ACDS offers education awards to help encourage research in these areas.
For more information or to apply for an award, click here.
Clinical Research Award
Research awards for the purpose of relevant clinical studies directed toward the subject of contact dermatitis.
2022 Clinical Research Award Winners
Christen Samaan, MD - "Is In-Person Day 2 Patch Testing Necessary?"
Michelle Xiong - "Analysis of Formaldehyde Content in Eyelash Extension Glue"
Mentoring Award
Mentoring awards for the purpose of assisting young dermatologists including dermatology residents, dermatology fellows, or dermatologist up to 5 years out of residency to become leaders/experts in the field of contact dermatitis by acquiring additional academic skills which may not be available at their training institutions.
Mid-Career Award
Career development awards for the purpose of providing financial support to ACDS members to help defray the cost of acquiring specific skills and knowledge to enhance their professional development in some aspect of contact dermatitis and/or occupational dermatology.
Diversity, Equity, Inclusion, and Healthcare Disparities Award Winners
Chidubem A. V. Okeke, BS - "Contact Dermatitis in Racial Minorities, an Assessment of Incidence, Presentation, and Management in Skin of Color Patients"
Eseosa Fernandes, MD MPH MS - "Disparities in Allergen Avoidance Following Patch Test"
---

It's Not Too Late to Register
for the ACDS Virtual Fall Meeting!
On-Demand Content is Available Until December 31, 2021!
In addition to our keynote speaker, Daniel H. Kaplan, MD PhD, ACDS is excited to offer a diverse agenda with great topics and speakers. Click here for more information about the speaker line-up and to register.
Member - $75
Non-Member - $100
Nurse/Physician Assistant - $50
Resident - Free
Student - Free
Thank you to our current Sponsors for supporting the Fall Meeting!
Click on each sponsor's logo for more information about them.
CME Information
Accreditation Statement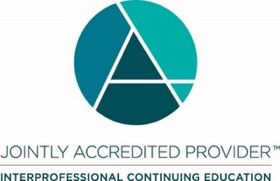 In support of improving patient care, this activity has been planned and implemented by Amedco LLC and American Contact Dermatitis Society. Amedco LLC is jointly accredited by the Accreditation Council for Continuing Medical Education (ACCME), the Accreditation Council for Pharmacy Education (ACPE), and the American Nurses Credentialing Center (ANCC), to provide continuing education for the healthcare team.
Physicians (ACCME)
Amedco LLC designates this live activity for a maximum of 4.50 AMA PRA Category 1 CreditsTM. Physicians should claim only the credit commensurate with the extent of their participation in the activity.
---
Follow ACDS on
---