Allergic Contact Dermatitis Ribbon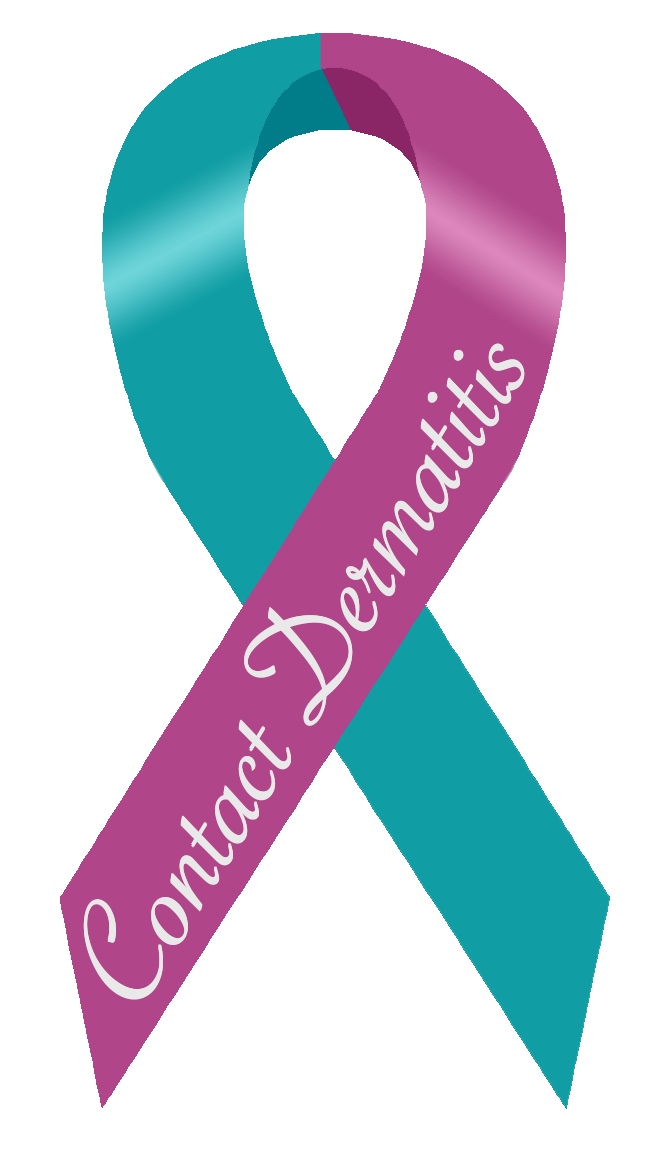 Advocates around the globe have launched the contact dermatitis awareness ribbon — an initiative sparked by the "Eczema, Contact Dermatitis and Patch Testing Alliance" Facebook group which formed in March 2016 to provide resources on living with contact dermatitis and the role of patch testing in the diagnosis. On the anniversary of the group's existence, Misha Bertolino, MS (lead administrator of the FB group) suggested the creation of a contact dermatitis awareness ribbon.
Adding to the list of dermatologic awareness ribbons, the orchid (eczema) and teal (allergy) contact dermatitis awareness ribbon was designed bearing the to bring awareness to allergic contact dermatitis (ACD), a disease that overlaps both allergy and eczema currently affecting millions of Americans. This symbol can be worn or displayed to show support and solidarity for the millions of Americans who suffer from this disease.
Why is a ribbon needed?
* "More skin disease claims across the US population in 2013 than cardiovascular disease, diabetes, or end-stage renal disease."1
* "This burden of skin disease suggests that prevention and early detection are key to reducing morbidity and mortality from preventable diseases such as skin cancer and occupational diseases such as dermatitis."2
* Contact dermatitis burden reported to be $1,529 million in medical cost
* Contact dermatitis the 8th most costly skin disease
* Contact dermatitis cost per capita $4.80/per American, rosacea cost $0.51
References
Edison K, Brod B. Commentary: Burden of skin disease report. Journal of the American Academy of Dermatology. 2017;76(5):973-974.
Lim HW, Co;lins SAB, Resneck JS, et al. The burden of skin disease in the United States. Journal of the American Academy of Dermatology. 2017;76(5):958-972.
The Contact Dermatitis Awareness Ribbon is a free access downloadable ribbon and is not the property of the American Contact Dermatitis Society.